Panolin UK – new appointment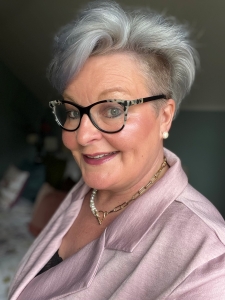 PANOLIN UK, manufacturers of Highly Biodegradable Lubricants, are pleased to announce that they have made another addition to their Field Sales Team , with the appointment of Lorraine Adams as a Technical Sales Manager based in the N.E of England.
Lorraine has many years of experience working in the UK Lubricants Industry, including  Key Accounts & OEMs across both industrial and plant and construction.
Lorraine's role within Panolin adds further to the company's  focus on opportunities for Environmental Considered Lubricants in the offshore renewables sector and their applications across various sectors and in essential applications in this crucial sector.
Panolin are an independent family owned company with headquarters and production facility in Switzerland. In The UK PANOLIN are Leeds based and offer technical support and advice nationally. Offshore energy, subsea and marine are key sectors. The company was established in 1949 by Bernhard Lämmle and is fully owned by the Lämmle family to this date.  We produce a full range of lubricants with its core competence in high performing ECL's.  We export ECL's to 54 countries covering sectors such as marine, dredging, oil and gas exploration and others, PANOLIN is a statement for advanced technology, environmental responsibility and security.
We all have our part to play and take responsibility for the reduction of carbon emissions but also using Panolin ECL's will save costs and, increase performance whilst looking after the environment.