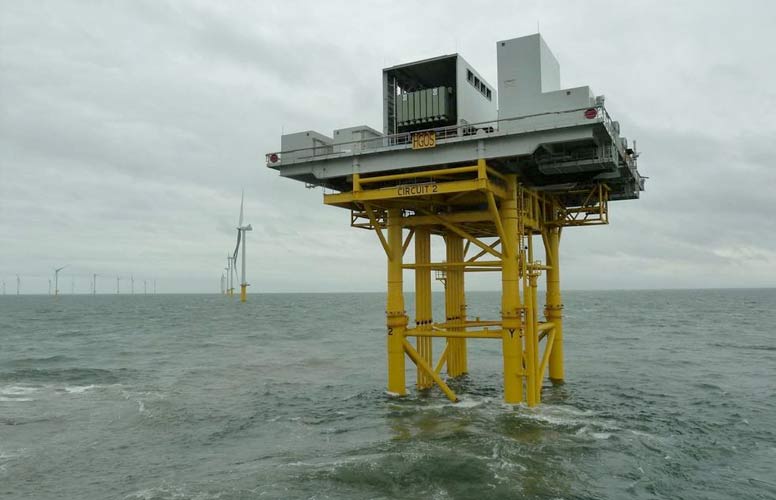 Humber Gateway Offshore Wind Farm Officially Opened
E.ON's Humber Gateway Offshore Wind Farm was today officially opened by Minister of State for Energy and Climate Change, Andrea Leadsom MP.
The 73-turbine wind farm, which is located 8km off the Holderness coast, went into full operation in May and will provide enough electricity for around 170,000 homes – equivalent to around one and a half times the size of Hull.
Energy Minister Andrea Leadsom, said: "This wind farm will give the local economy a major and sustained boost and will generate enough clean electricity to power more than 170,000 homes."
"Our priorities are to decarbonise our energy sector, keep bills down and the lights on and we need an energy mix that is built around diverse and home grown supplies. Offshore wind has a key role to play, which is why we're the best place in the world to invest in offshore wind projects."
The Minister, along with local MP Melanie Onn and Michael Lewis, Chief Operating Officer for E.ON Climate and Renewables, also officially christened the vessels serving the site. The Spirit of Hoton, theSpirit of Sunthorp and the Spirit of Turmarr, built by UK based Alicat Workboats, have been named after villages lost through coastal erosion along the Holderness coast. The vessels will be used to transport engineers, technicians and their equipment offshore to the turbines to carry out maintenance.
Michael Lewis, Chief Operating Officer for E.ON Climate and Renewables, said: "This opening marks a significant achievement for E.ON, as Humber Gateway becomes our fifth operational offshore wind farm in the UK and our eighth in total group-wide.
"At a local level, 47 full-time roles have been created following the completion of the wind farm, which will be based at the Operations and Maintenance site, and we will continue to support local communities close to the wind farm through our Community Benefit Fund.
"We've gained a huge amount of knowledge and experience in the offshore wind sector, and we're proud to be a market leader in terms of in terms of investment and capability. I'd like to take this opportunity to thank everyone that has been involved in the planning, development and construction process at Humber Gateway over the last 10 years."
Image: MPI Offshore (Humber Gateway's, with its substation in focus.)