Construction Starts on Siemens Gamesa's Hull Blade Factory Expansion
VolkerFitzpatrick has started with construction works on Siemens Gamesa Renewable Energy's two blade manufacturing facilities, as well as on repurposing an existing factory, at the wind turbine supplier's site in Hull.
The work, being carried out under an GBP 82 million (around EUR 96 million) design and build contract, began in August and are due for completion in May 2023, with the new facilities to be built in two phases.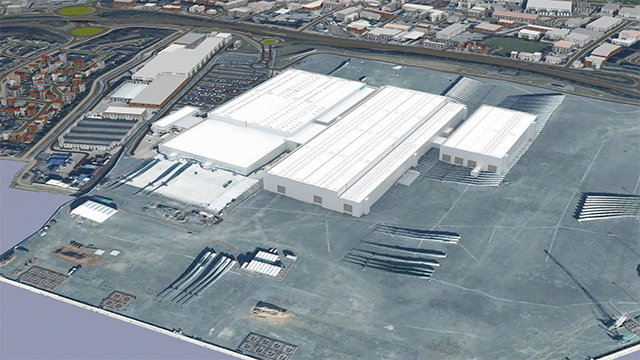 Phase one will include pre-cast piling, drainage and foundations, and steel frame structures. The steelwork has been specially designed to allow 40-metre clear spans, with a working height of 18 metres and significant load-bearing capability, to accommodate the various gantry and console cranes required during the wind turbine blade manufacturing process.
The buildings will cover a total footprint of 42,362 square metres and will be finished with aluminium faced insulated panels to the roof and walls, in continuity with the existing blade factory. The mechanical and electrical fit-out will include services for lighting, power, water, humidity control, ventilation and cooling.